Hey, everybody! I'm starting a new monthly thing on here called Fashion Wars. Every month, I'll dress my dolls according to a certain category, and you girls will get to vote all month on which outfit you like best! This is really, really fun to do. I love being able to be creative with each of my dolls and choose outfits for them based on their personalities.
Oh, and I'm sorry this post took so long to be put up! I've been working on a lot of posts to post and I'm really excited about them. :D The reason I couldn't post any of them yet was that I had a lot of technical problems with my photos. But they're all fixed now and I can't wait to post more often!
So, are we ready to start?
This month's category is Banquet/Ball Gowns!

Our first contestant is Jasmine Copeland, with her outfit named "Shining in the Spotlight!" Here's the front view of her very elaborate dress.
A side view.
The back view.
Her hair is done in a twisted bun updo with a big silver bow in the back.
Around her head is a headband of stringed pearls, with matching pearl earrings and silver dangles.
Onto the dress itself! It's made of a red material and completely covered in shiny red sequins.
The top part of the dress is sashed by a silver band with three stars. It actually was the headband from Molly's Tap Outfit! (I believe that was the name of it, anyways…)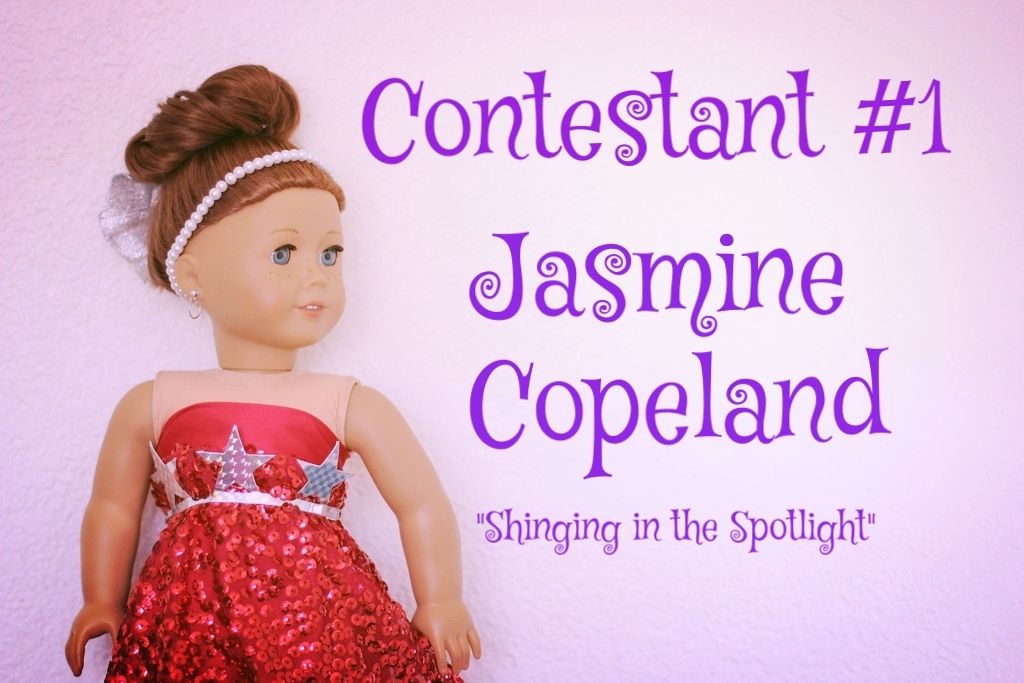 That wraps it up for contestant #1.
Our second contestant is Josefina Montoya! Her outfit is titled "Desert Dreamer."
Here are the side and back views.
The dress itself is of a beautiful, flowy, desert-y design.
Her hair is done in a side braid (tied with a navy blue bow) with two small braids meeting together from the front.
She's wearing a pretty little cross necklace. It's actually a human necklace I got for 25-50 cents out of a little machine at Wal-Mart a very long time ago. I've had it since I was really little!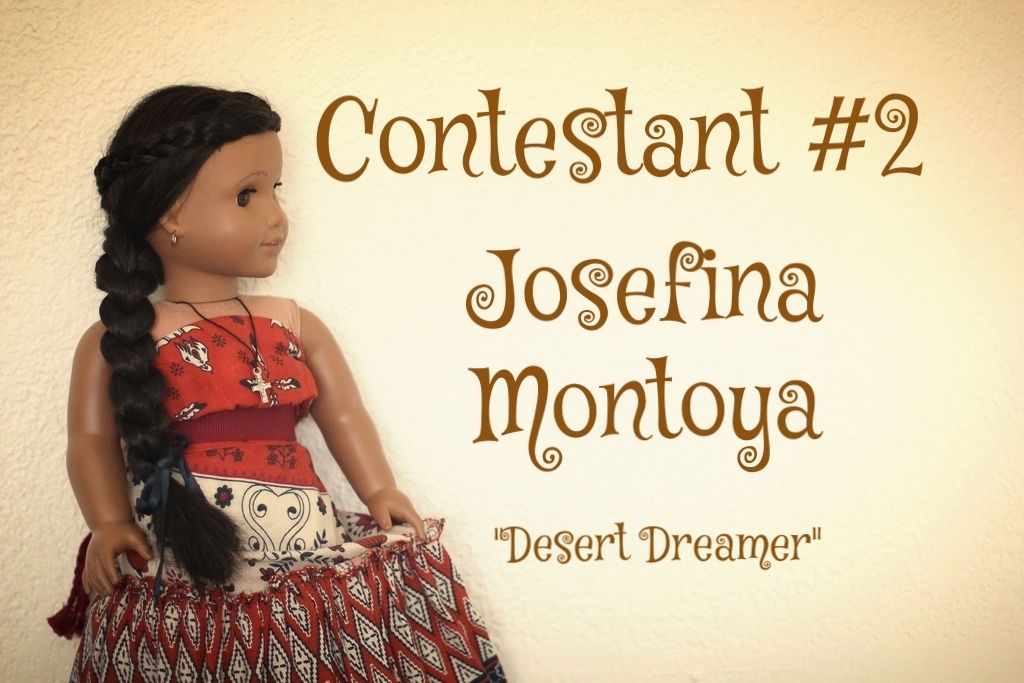 And that's our second contestant!
Wow! Our third contestant is Emelie Bennet with her outfit entitled, "Dramatic Elegance."
With our side and back views you can see this dress is incredibly long!
Emelie's hair is done in a young, simple fashion with a high ponytail. Two small strands of hair hang down in the front and she wears a white headband and hairband.
Her sash is also white with a beautiful flower in the middle.
Emelie likes both the simplicity and dramatic appearance of this dress. What do you think? You'll have a chance to vote at the end of this post. Actually, considering this post is pretty long, you can skip all the way to the end and see final photos of all the dolls in their dresses and vote if you'd prefer.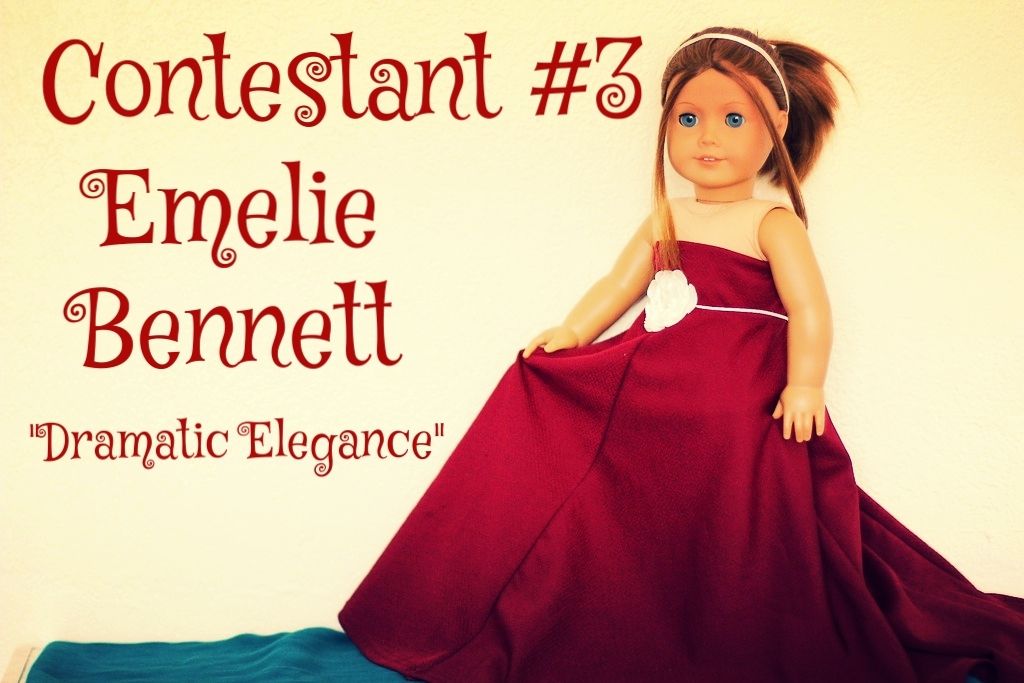 Onto contestant #4!
Here we have Ellie-Joy Ling with her outfit, "Sweet and Sophisticated."
Isn't her hair so beautiful? This has to be one of my favorite hairstyles on Ellie. Two front sections of her hair are bobby-pinned back with two strands left hanging. I added a cream flower accesory in her hair to go with the cream accents in her dress.
As you can see it brings together the cream accents.
The dress itself has a flowery pattern with buttons down the front.
That was contestant #4.
Now let's head on to our fifth contestant!
Contestant #5 is our beautiful Olly Molly! Molly called her outfit, "Youthful Blooms."
 Isn't her hair gorgeous? I pulled her braids to the top of her head, bobby-pinned them, and then added a flowery headband. I think it looks great! This is one of my favorites. :D
 Pretty pink sash…
 A tiered skirt with three layers…
And cute pink flats with a little bow on the toe! :)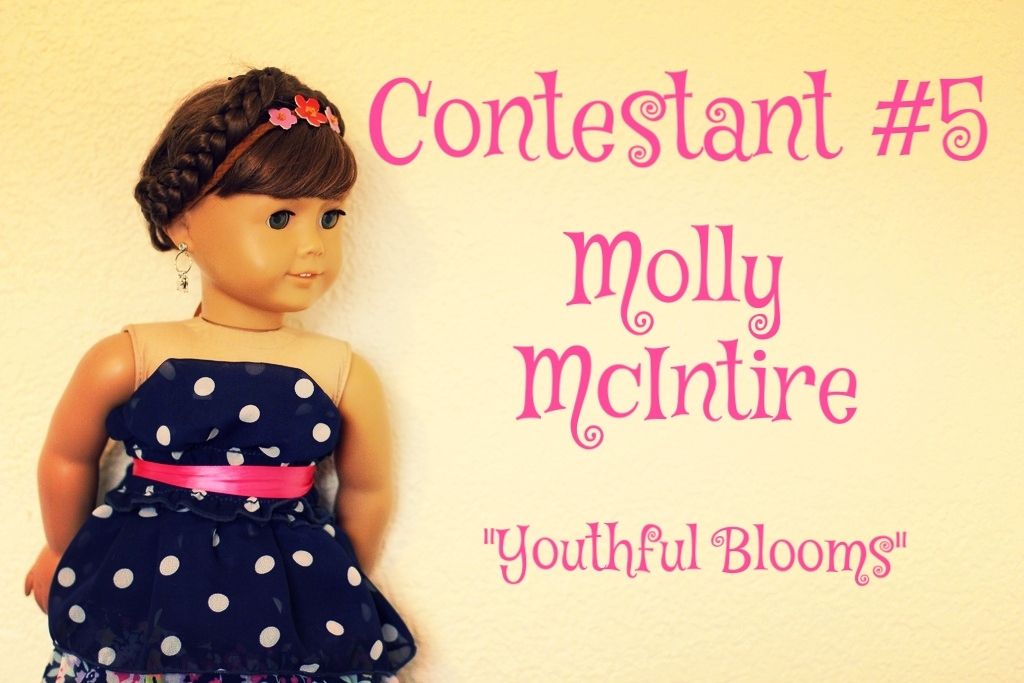 Our second-to-last contestant, number six, is Cécile Rey! Her outfit is titled "Princess In Pink."
After modeling side and back views Cécile shows us her hair. It's done in a messy bun with two curls hanging down in the front… like Ellie and Emelie did with their hair. :)
She bears a beautiful silver and pink tiara.
The dress is also a three-layer tiered one.
Your secret is out, Cécile! You borrowed those shoes from Molly! ;D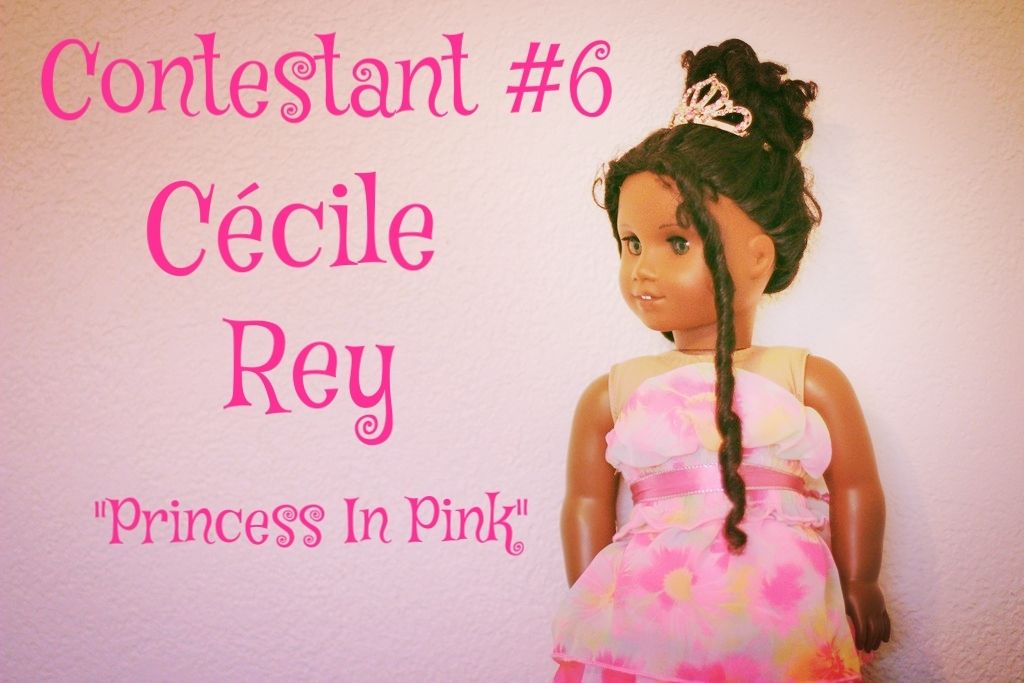 Cécé is rocking that pink! Now onto our last contestant…
 Chloe Zoey! I love her outfit, "Spring Sunshine."
Aren't her curls just so beautiful?
Her hair is pulled back in a young, carefree, simple style with a pink headband.
She has a large, pale pink sash.
Her dress also is tiered with three layers.
She has aqua-blue sandals that match the blue butterflies in her dress.
She's just so beautiful!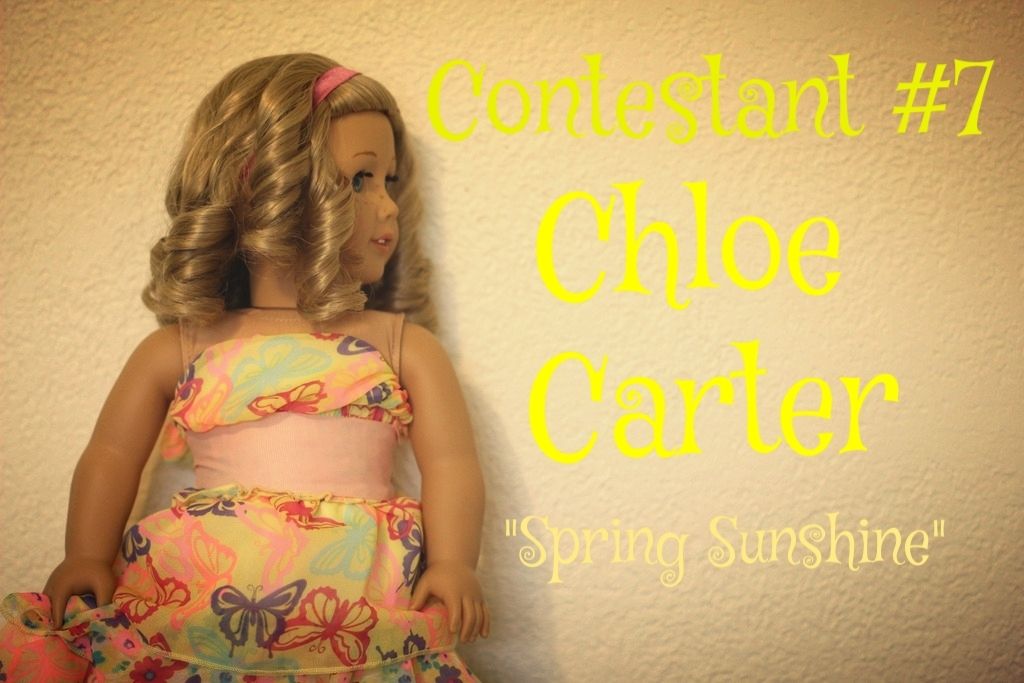 And now, to recap it all and give you a chance to vote!

___________________________________________________________________________________________________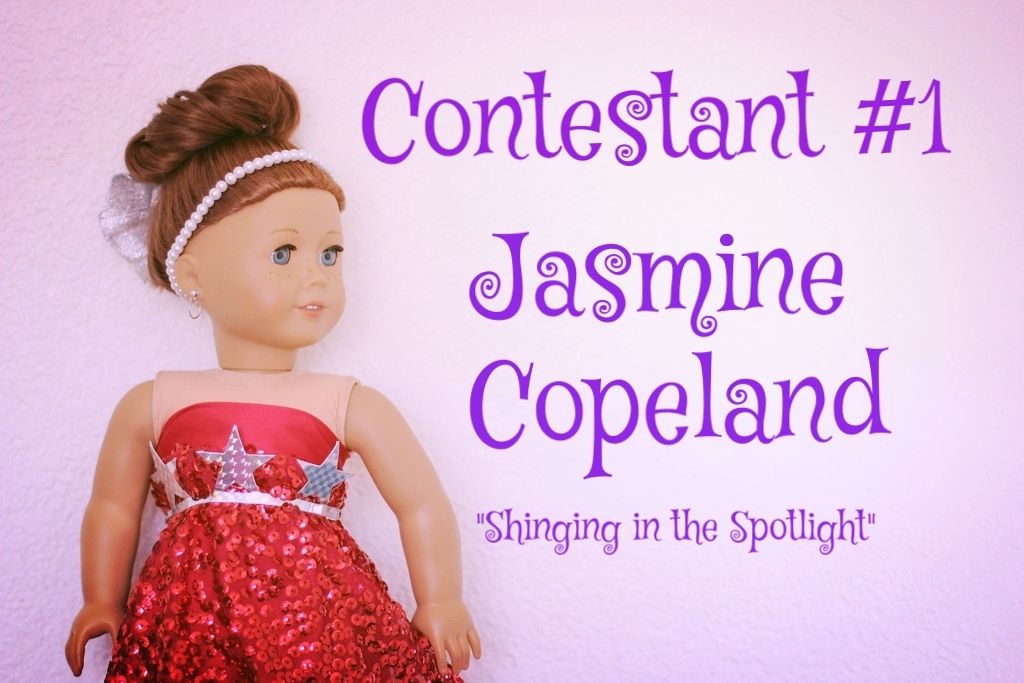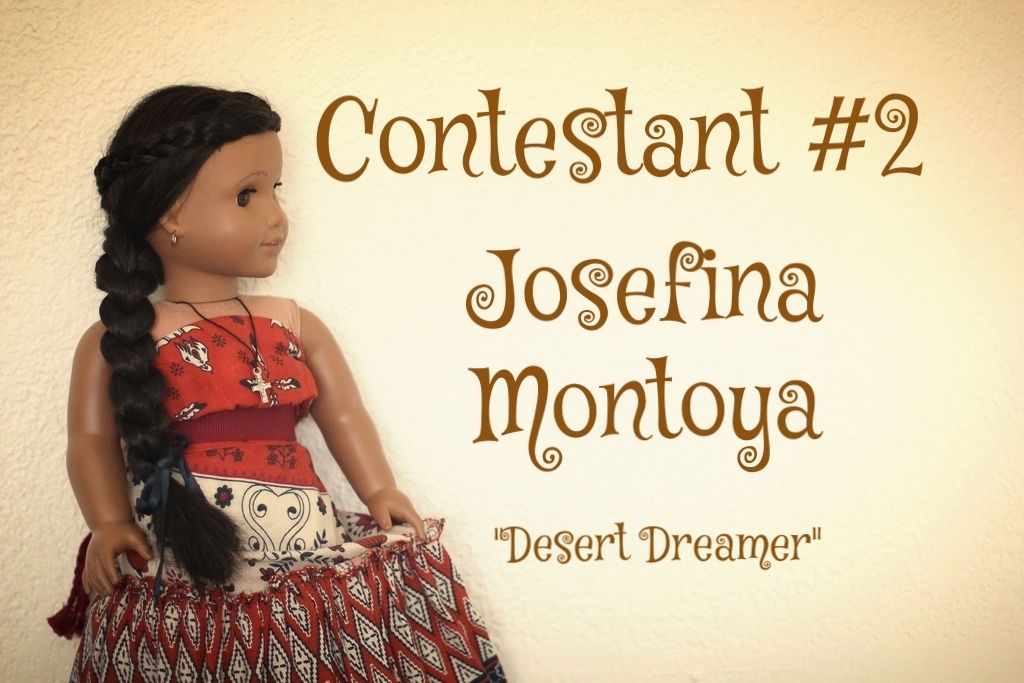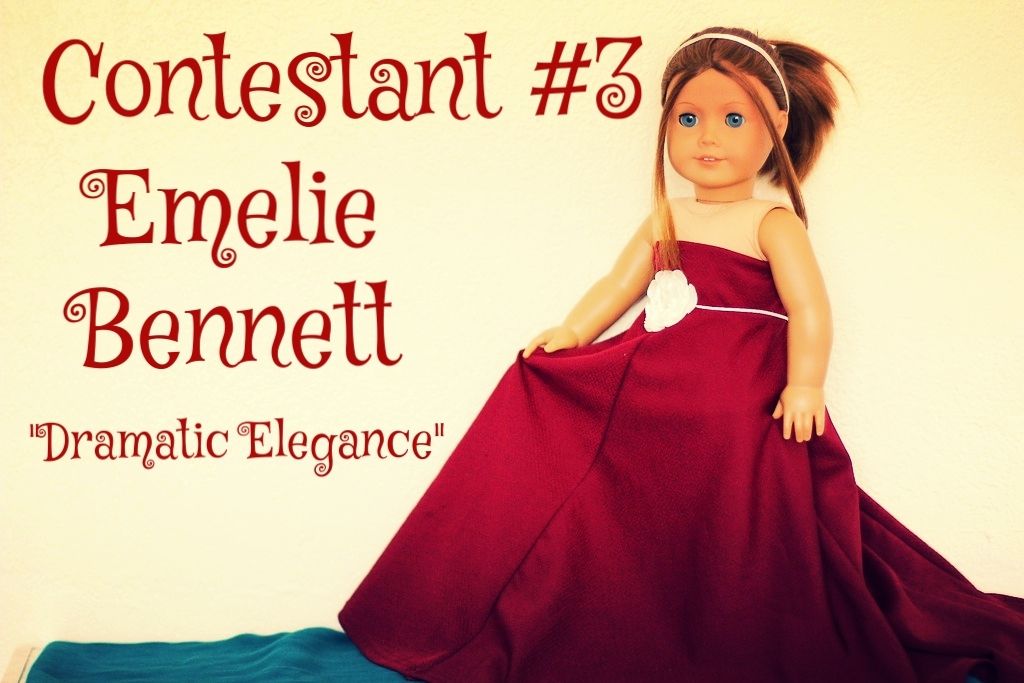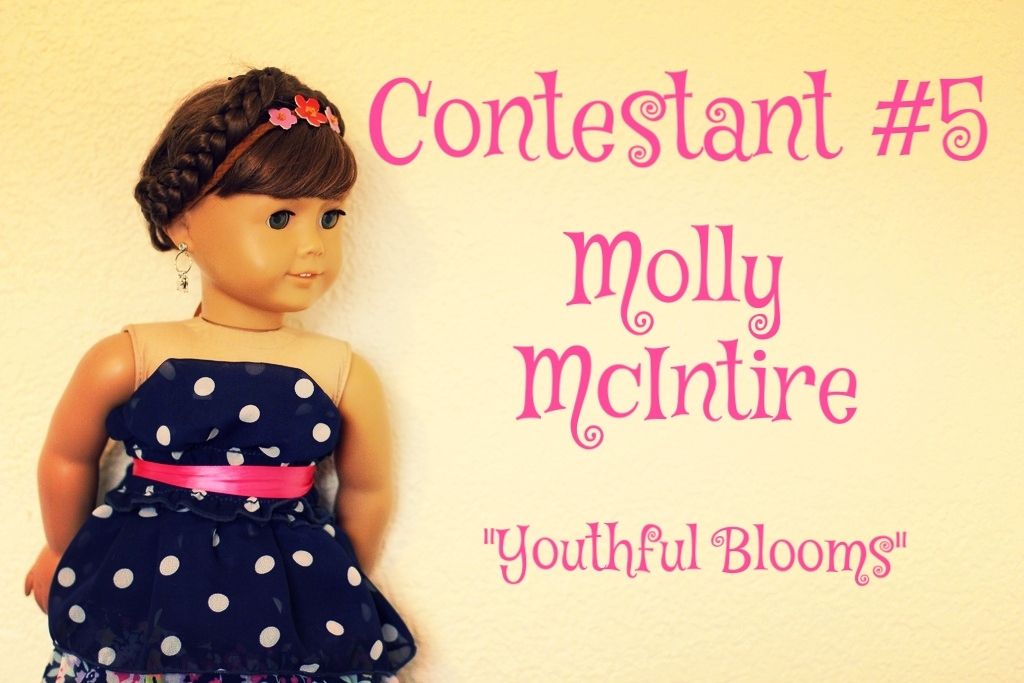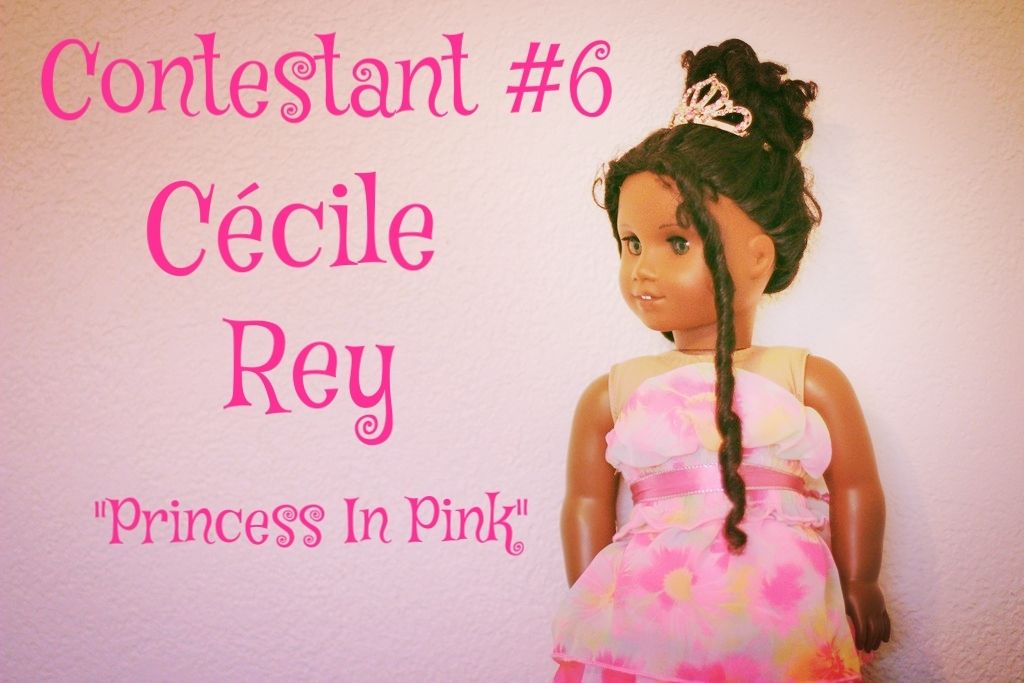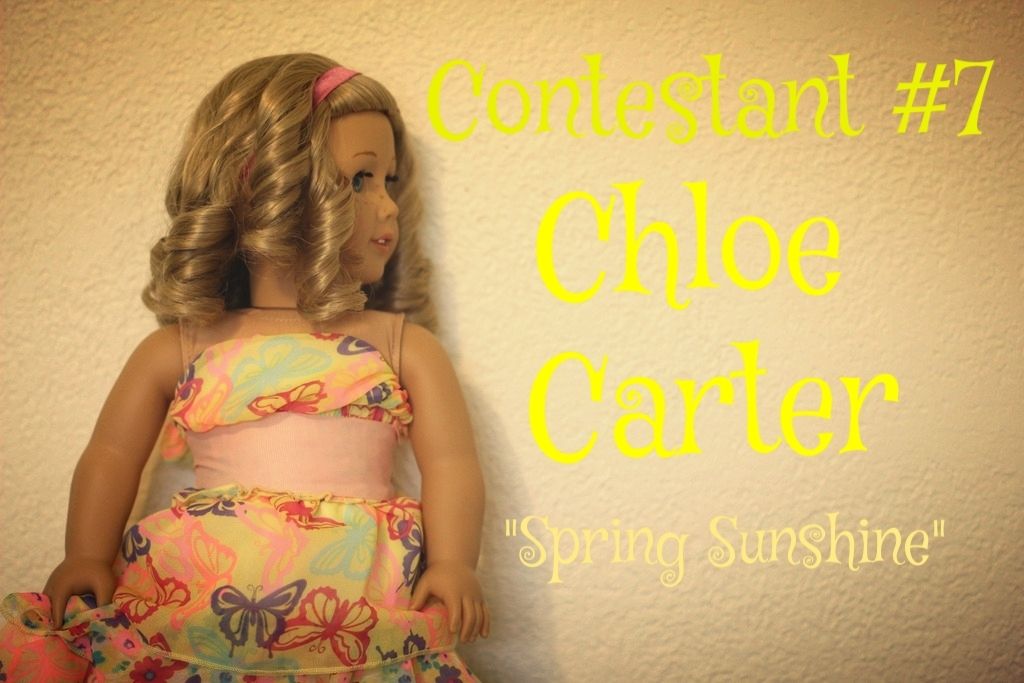 And now, YOU will get to pick the winner!
Happy voting!
Love,
Madison and the May Fashion Wars contestants