Hi, everyone! Madison here! American Girl released their newest game quite a few days ago and I tried it out!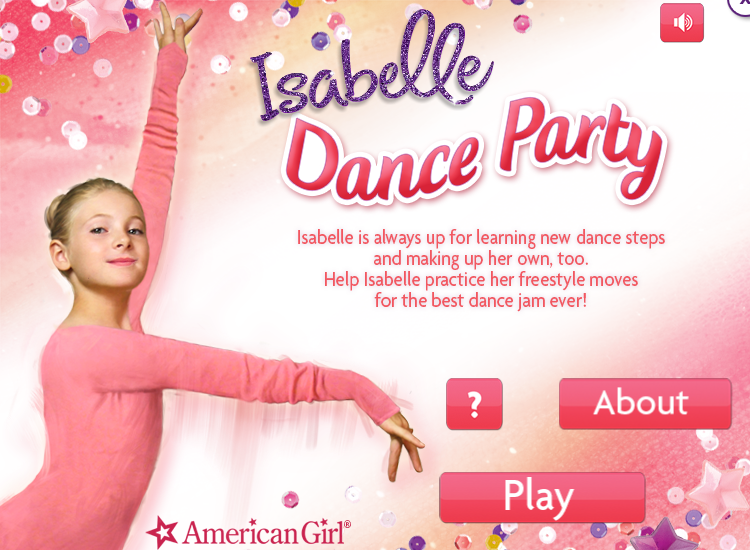 It looks fun right from the beginning! (and doesn't Isabelle look pretty in that illustration?)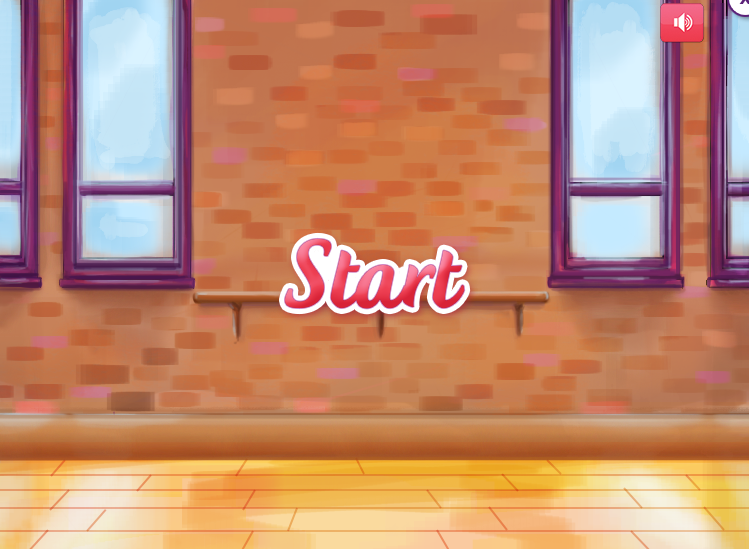 Once you click play, you have to click start to…well, start, obviously. LOL.
To make Isabelle dance, you press the correct key on your keyboard when the arrows reach the star. If the left arrow reaches the star, I press the left arrow key.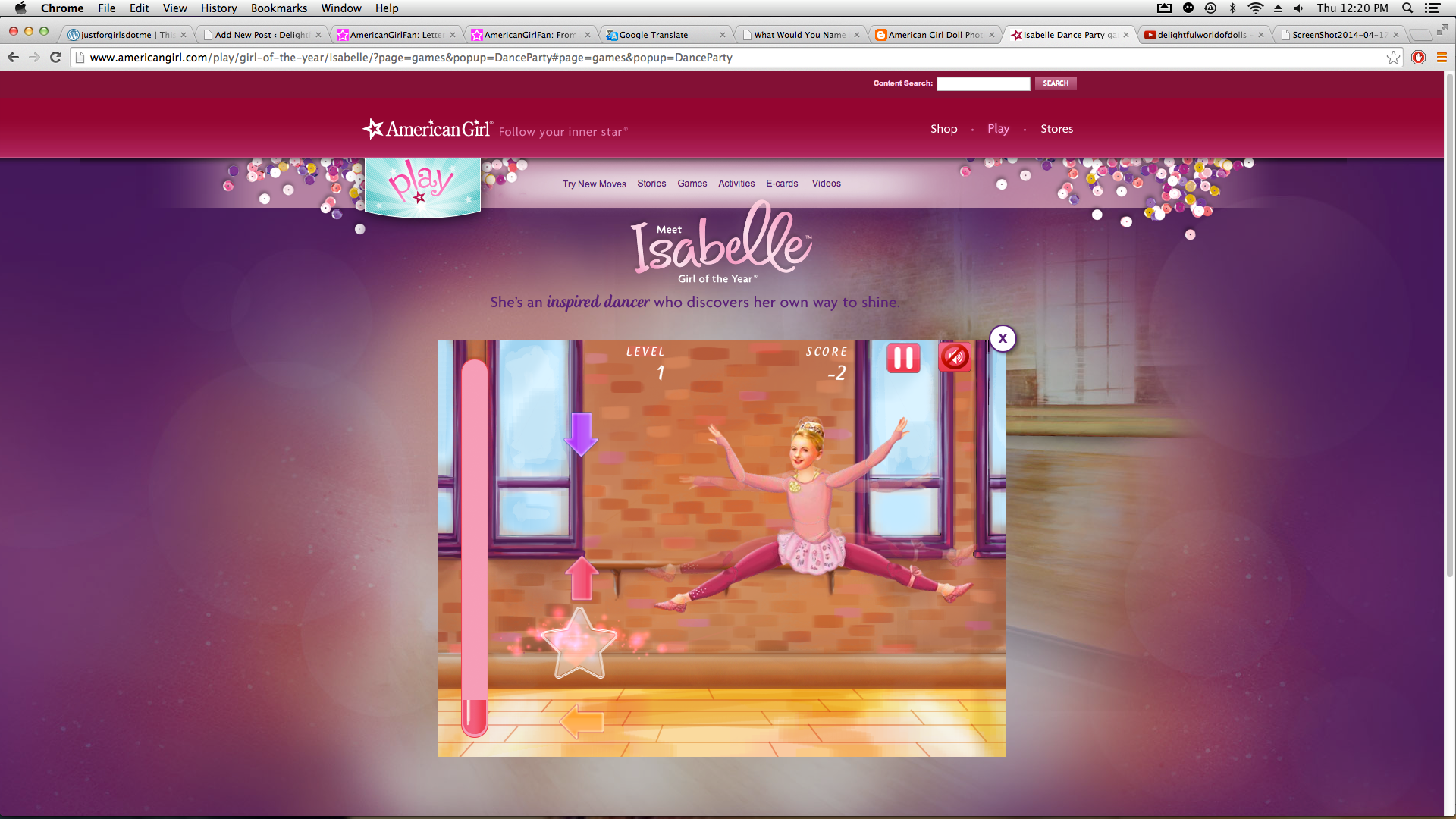 Nice going, Isabelle!
There is different music with each level. I just have the music turned off in most of my photo's because my brother needed it quiet for a little bit .:)
Overall, this was a pretty fun game and pretty nice, too, it's been a little while since AG has come out with a game., except for Kit's Egg-stra! Egg-stra! Which I thought was pretty boring.
What do you think about this game?
~Madison~
P.S. To play Isabelle's Dance Party, click here. To play Kit's Egg-stra! Egg-stra! click here.