RUFF! Coconut here! Hello!
I have been thinking a lot on my head lately.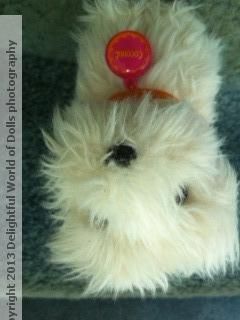 We need YOUR help to improve Delightful World of Dolls! What kind of posts should we do? Comment with your suggestions down below! Maybe a photo-story of the dolls outside, being mischievous? Maybe a new movie, with a plot only YOU can make up? BETTER YET – if we do a post YOU suggested, we'll give YOU the credit and shout-out your site, whatever it is! So, what are you waiting for? Suggest your awesome ideas and see 'em come to life!
Woofs, arfs and barks,
Coco <3