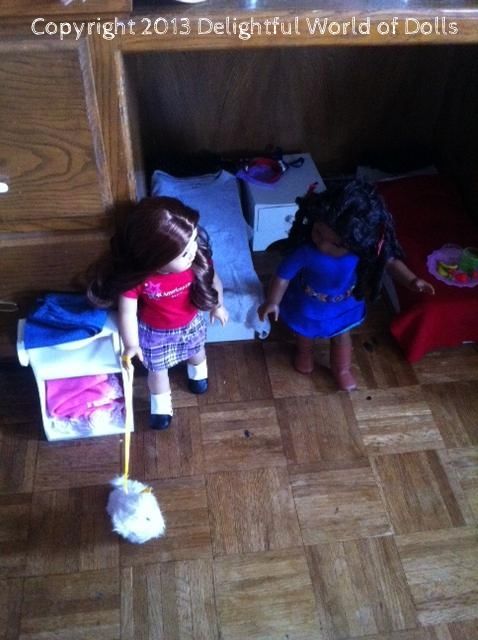 "Are you sure walking Coconut around the house is a good idea?" Jasmine asked Cecile as she put Coco on a leash.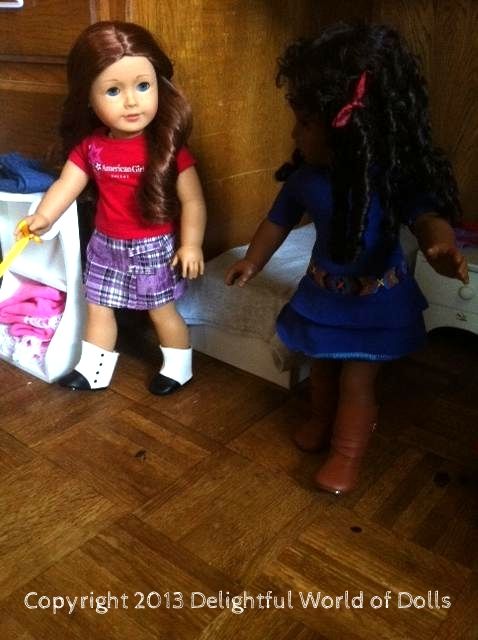 "I'm positive! She doesn't really know her way around Grandma and Grandpa's room. Be sure the leash is tight–if she sees something that frightens her, she'll be sure to run off, and we'll never find her in this room!" Cecile laughed, looking around at Mom's parents huge room (well, it was big to Madison, but even bigger to the dolls!). "Well, alright," Jasmine said, trusting her BFF.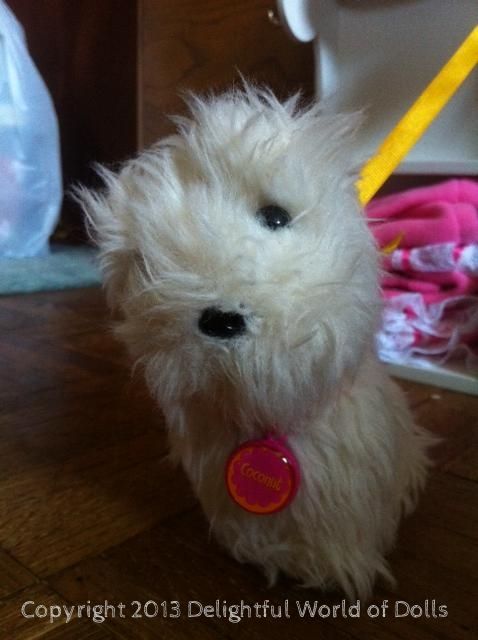 What do you think Coconut's thinking? ;)
"Coco! No!!" Jasmine shouted at Coconut when she bolted in the computer room. "Not the tripod!!"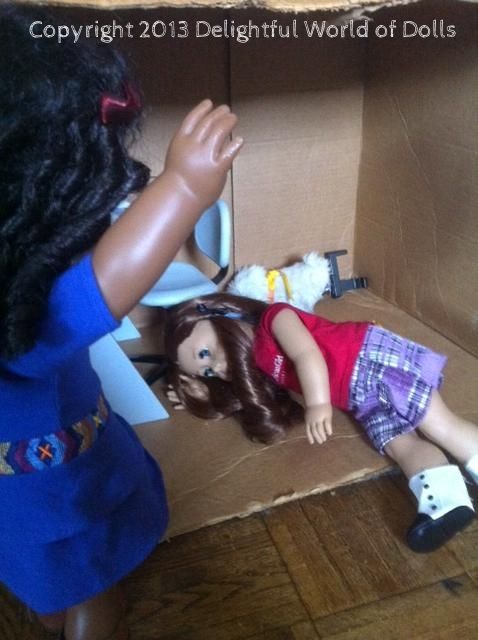 "Jasmine!" Cecile gasped as soon as Jasmine fall onto the ground as Coco knocked down the tripod, ripping the leash out of Jasmine's hands.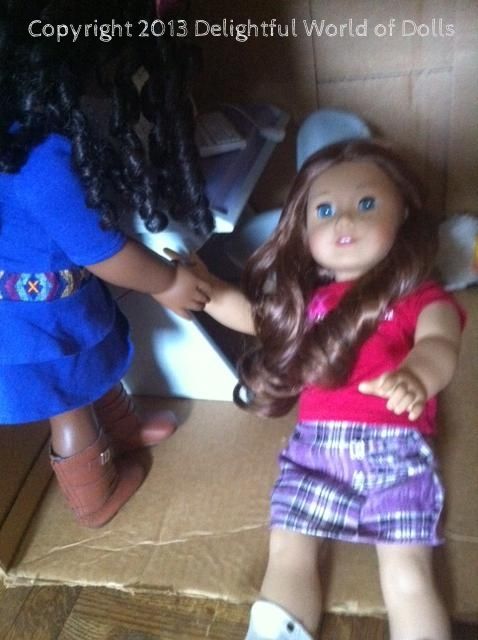 "Are you alright?" laughed Cecile, offering Jasmine a hand. "Um, yeah," Jasmine answered after stopping to catch her breath before accepting Cecile's outstretched hand. "I reckon I'm all here."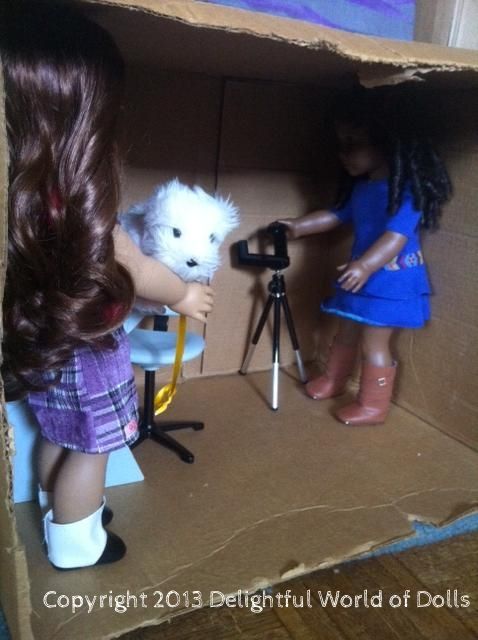 "Naughty Coco," Jasmine scolded gently, but laughed when Coconut just licked her. Cecile went to fix the tripod.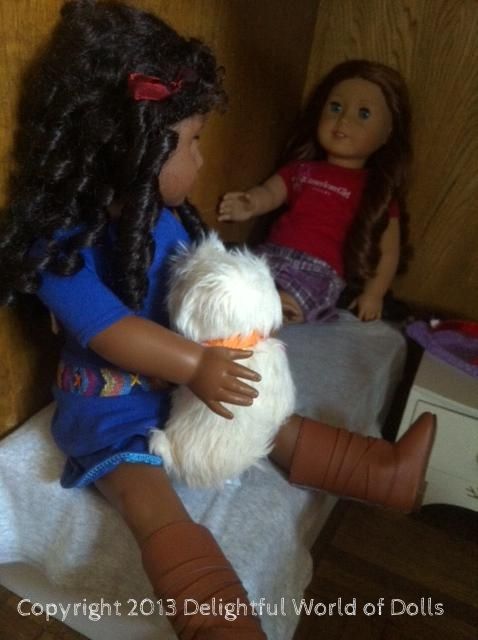 The girls laughed and played with Coconut the rest of the day.
The end!
How did you like the photo-story?
Love,
Molly
(and Jasmine and Cecile)