Hey, everyone! Molly here and we're on Day Two of Seven Days of Doll Play! If you missed Day One, please click the following link:
http://delightfulworldofdolls.com/seven-days-of-doll-play-day-one-painted-pumpkins/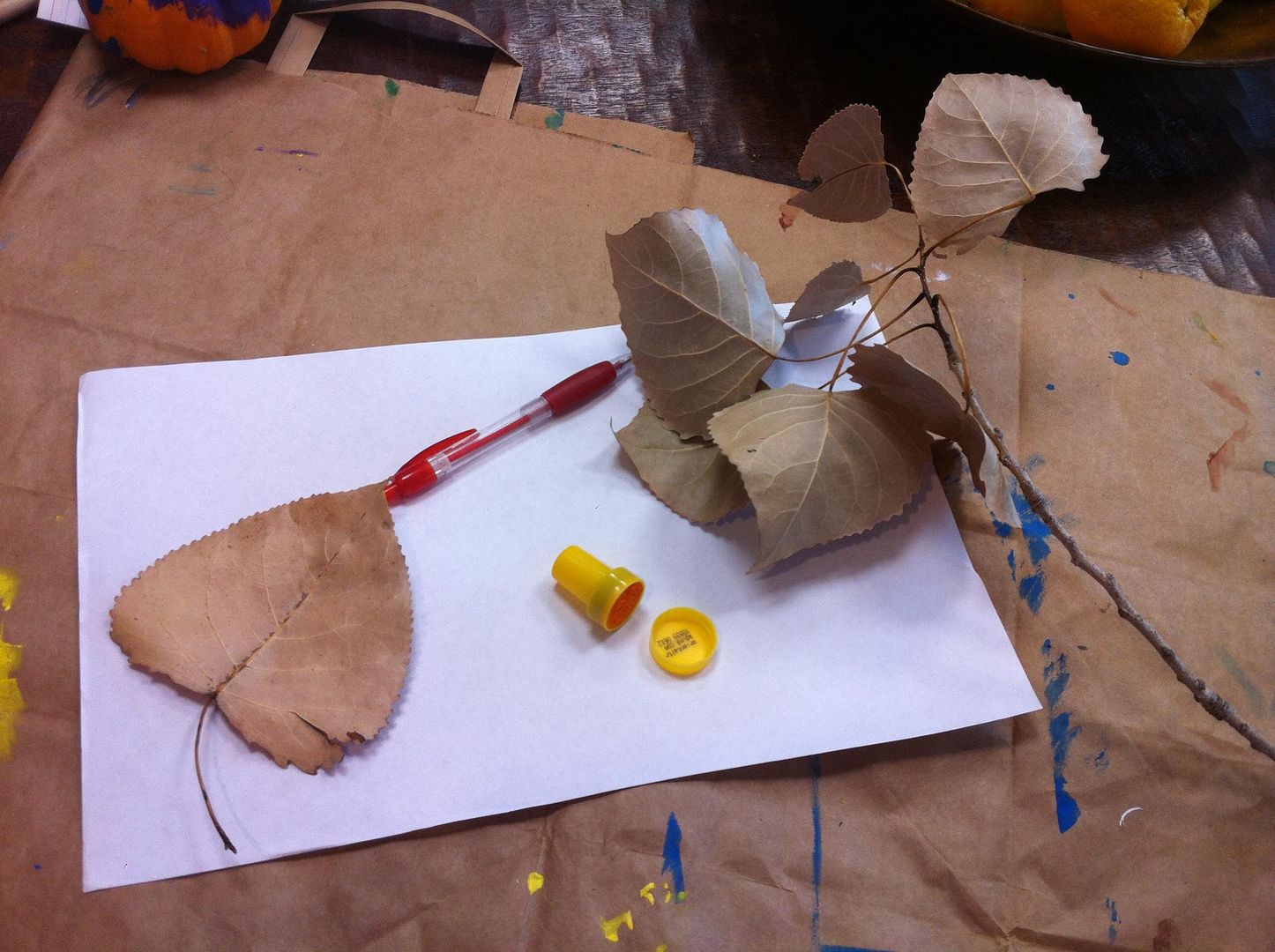 Today, we're making an awesome Fall Poster that YOU can make too for you and your doll! What you'll need is:
•A piece of paper
•(optional) paintbrush, paints, or a pen
•some clean fall leaves
•tape or glue (not shown)
•(optional)Fall stickers or fall stamps
•scissors (not shown.)
And, an adult to help you if you need it!
Let's get started…
Take your scissors (or ask an adult to help you) and cut the leaf off your twig, if it's attached to the twig.
Now, take your tape or glue and attach the leaf to the paper.
Now, take your Fall-themed stickers or stamps and…
And stamp!
Next, you can take a pen, colored pencils, or some paint and a paintbrush and write some words at the top. We wrote, 'Happy Fall!' we also painted red leaves on the poster, too.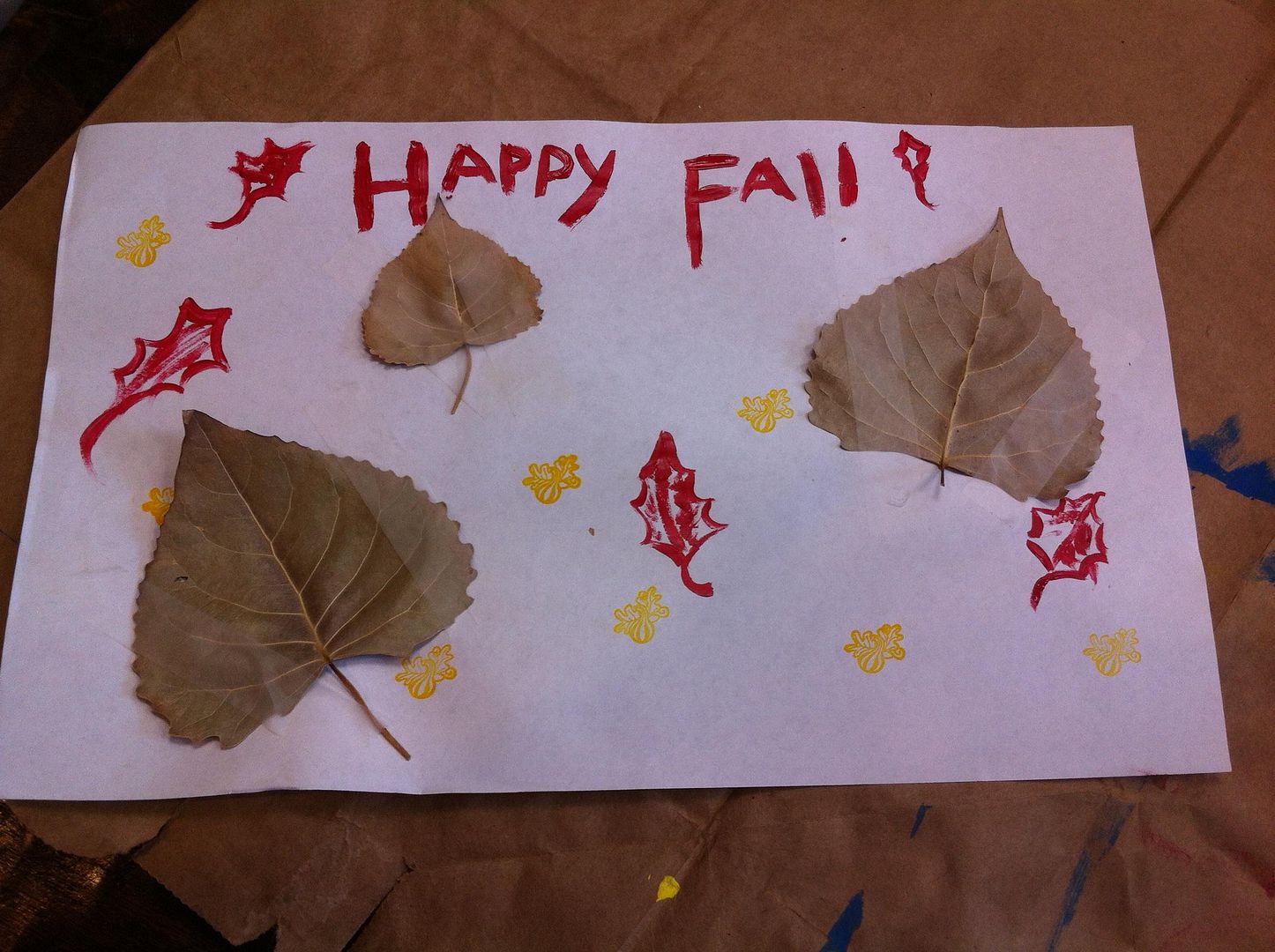 What do you think of our super duper poster?!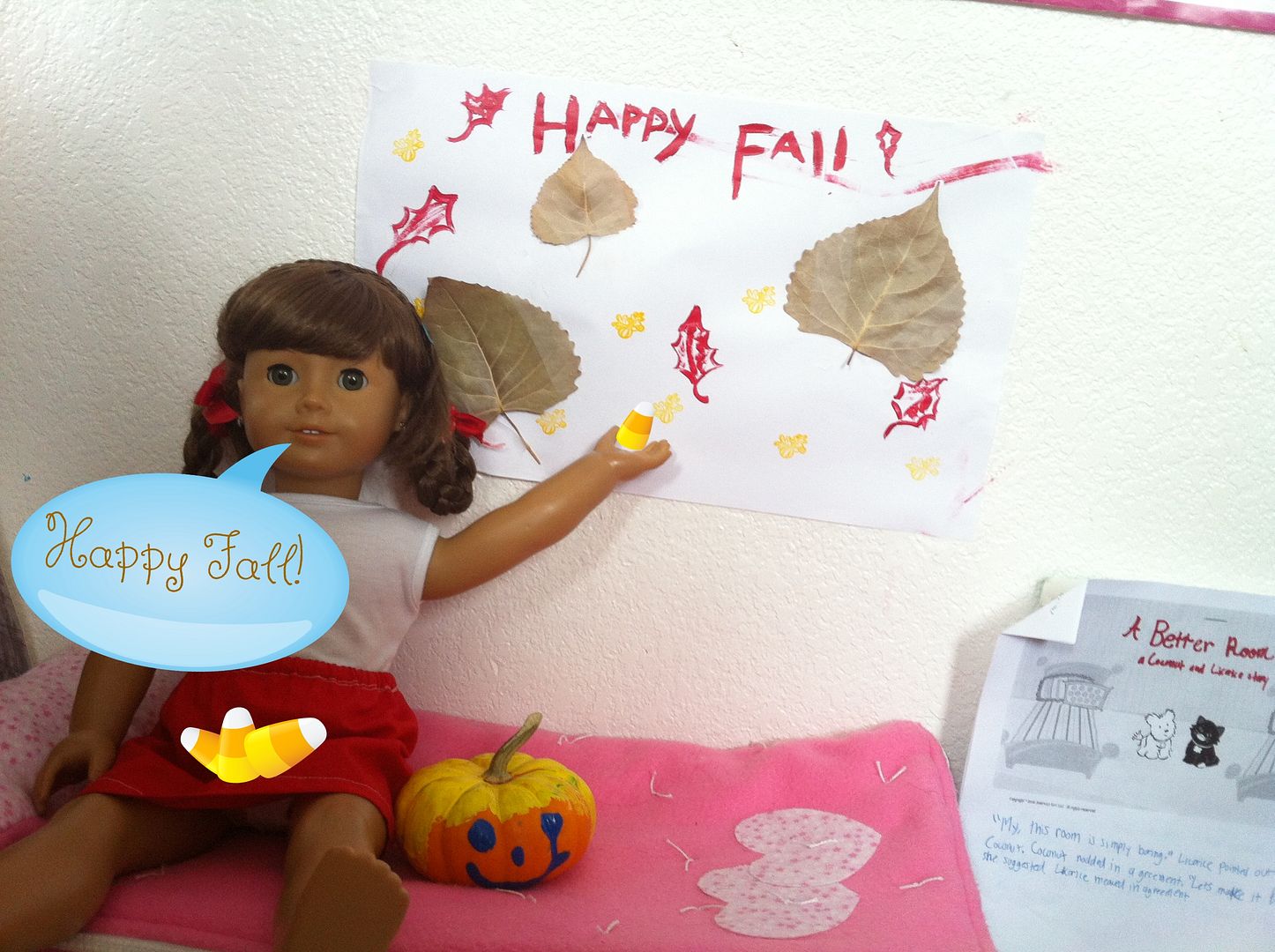 Tape it onto your wall and say…. HAPPY FALL, EVERYONE! (see our little pumpkin we made from yesterday's craft? We named her, 'Candy Corn'!)
~Love,
Molly
P.S. Let us know if you try the craft, and how well it turns out!