When my friends came over for a playdate our dolls got all dressed up like they were going to prom. And I did a quick bun on Jasmine's hair – it turned out SO pretty! She looks perfect for Easter now. I thought I'd show y'all how I did it.
Isn't it cute?
And the back is elegant too.
This style works best for long curly/wavy haired dolls like Saige, Lea, or #61 – dolls with that type of long wavy/curly hair.
So first you are going to make a high ponytail near the top of your doll's head, like in the photo.
Curl the sections of your doll's hair like a curly ponytail.
Then grab the curls about here.
Slip a fancy hairtie over the lump of curls – don't pull it all the way through!
Position the bun and hairtie how you'd like.
Then finger style the back curls how you'd like.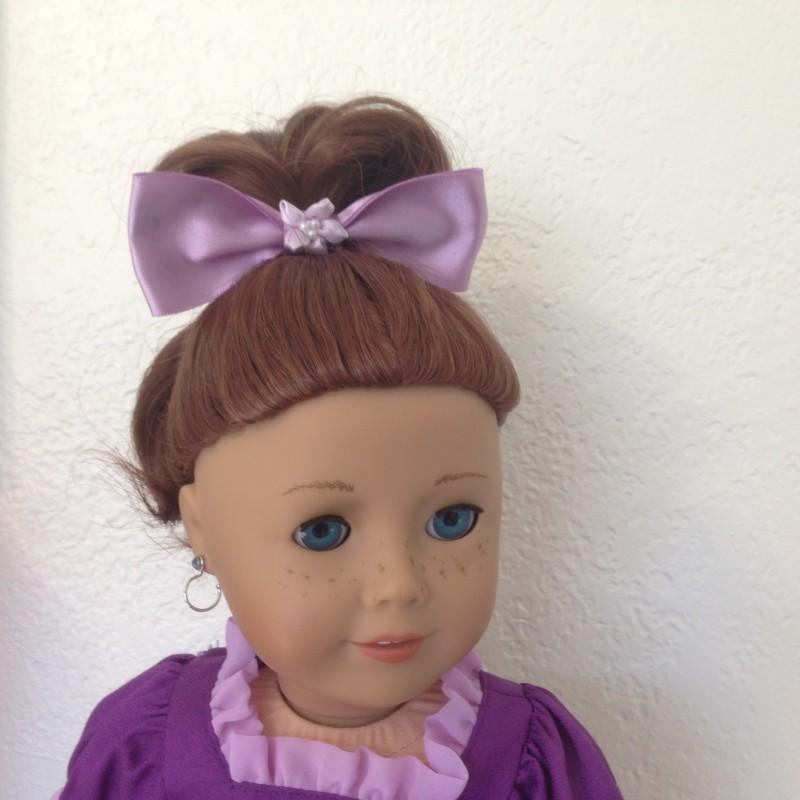 And there you go!
Wasn't that so simple? I did it in seconds! A perfect, stylish and elegant bun for Easter.
Jasmine waves bye! Isn't she so pretty in Emily's Holiday Outfit?
Are you getting an Easter dress this year?
Love,
♥ Madi and Jazzy ♥
P.S. Jesus is the reason for Easter! He is risen! :)