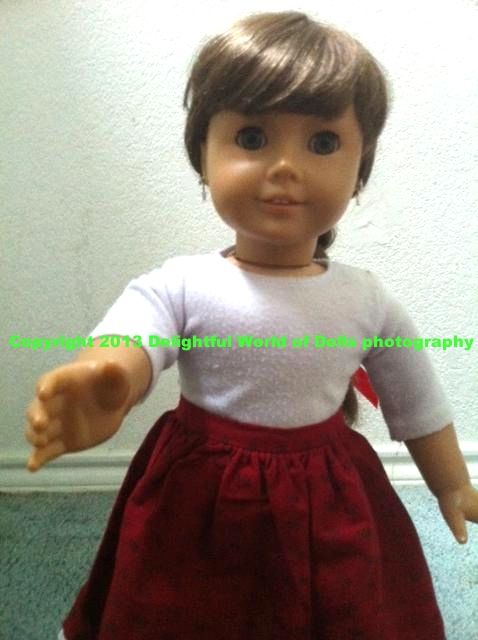 "Of course I do," I say after a moments hesitation. This girl's life was in a mess, it wasn't her fault she was angry. So I chose to forgive her. "But right now, let me get changed, I'M SO UNCOMFORTABLE IN THIS SKIRT!!!!" Priscilla smiled.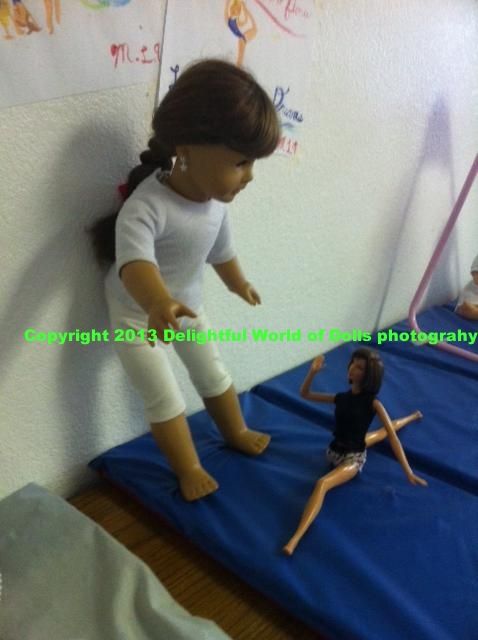 After I had changed into some comfortable pants, I helped Priscilla master her splits.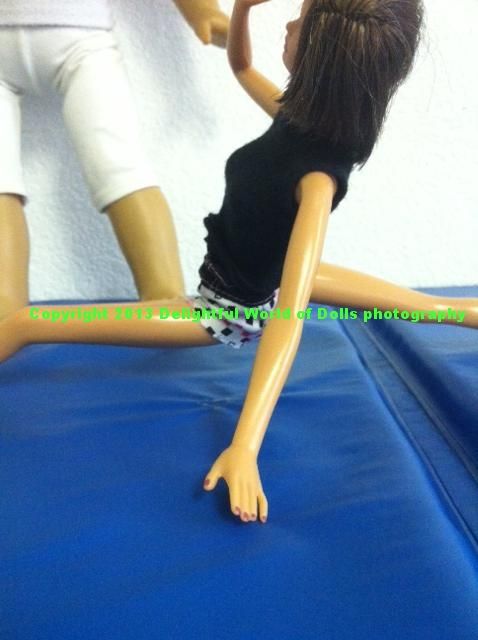 This was how her splits were when we first started,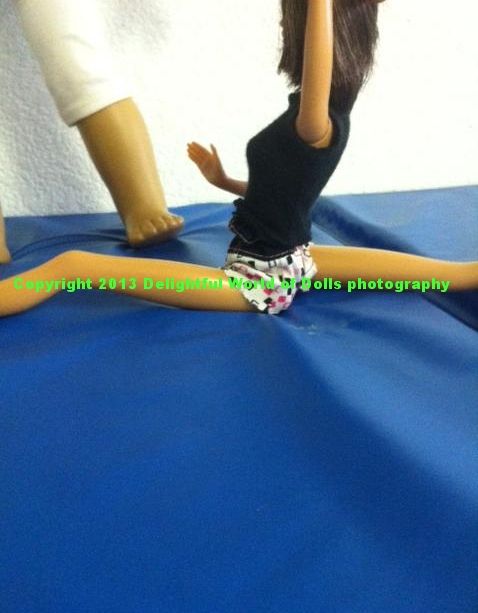 And here they are now, with my help. 
Priscilla and I are now great friends! As for the other Barbies? I think they will always be annoying Barbie's, but for good times sake, they're not really mean at heart ;P
THAT'S THE END OF THE NEW GIRL SERIES!!!
HOPE YOU ENJOYED!
Have you had a person that used to be mean to you, but now is your great friend?
~Love,
Molly :)