When Jasmine and Molly-Anne had their birthday party last month, I couldn't forget about their photoshoots! It's tradition, after all, to give each doll a photoshoot for their birthday. I found this beautiful spot where a very large bush grows on our neighbor's side of the fence, coming nearly halfway over to our side as well. In the month of October, it blossoms with all these small and beautiful white flowers that drop down below. I knew it would be the perfect spot for Jasmine's photoshoot and that I had to take pictures of her before the gorgeous white flowers went away. And that's exactly what I did last month! I took a ton of photos (I mean a TON ;) ), but I picked out a few favorites. Would you like to see them?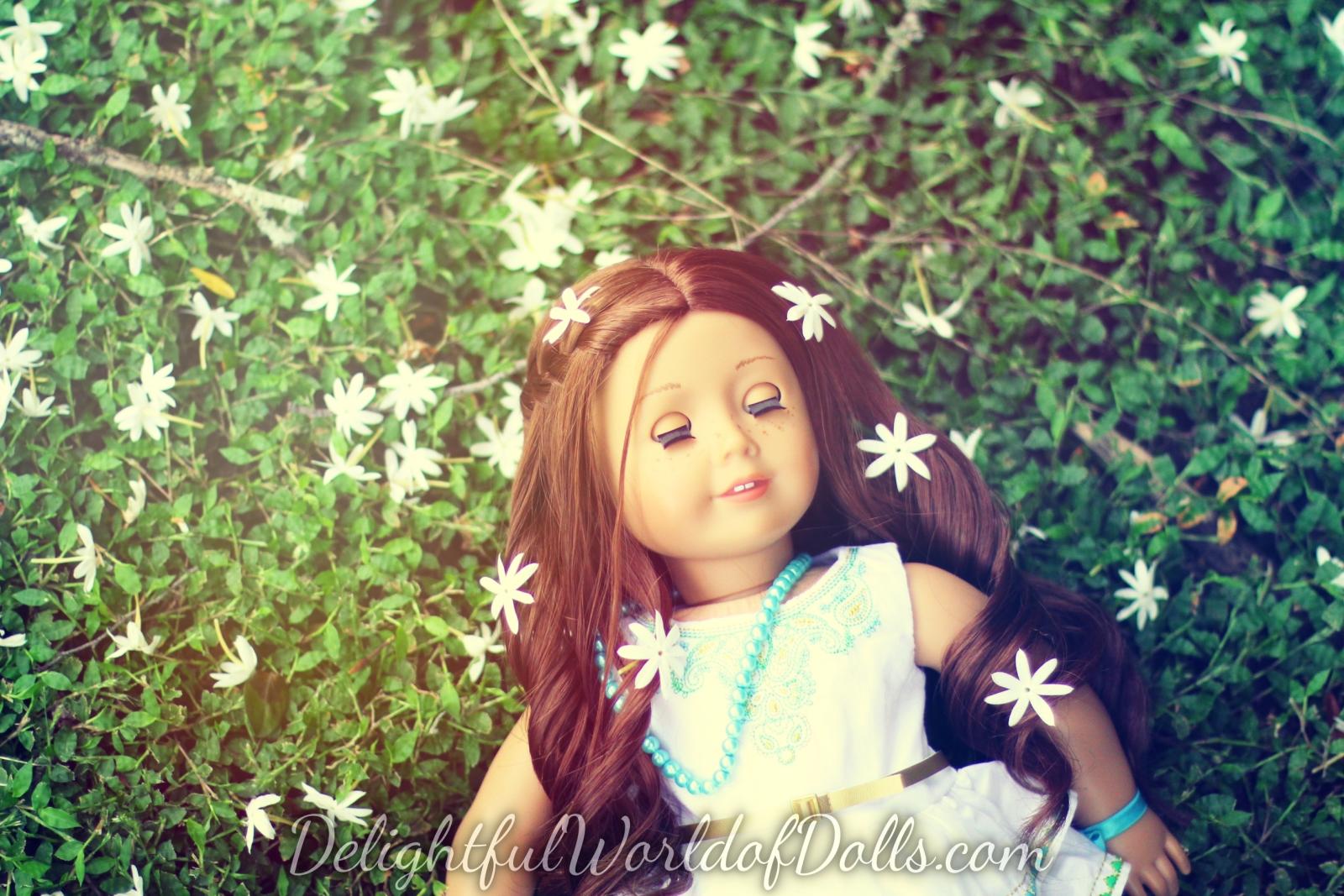 I hope you like light streaks as much as I do, because there are a lot of them! ;)
Light streaks! ❤️
I really like the bouquet of flowers that Jazzy is holding!
I love the light streaks on this one!
And this one. ;)
Ooh, ooh! This one, too! ❤️
Aren't the white flowers beautiful?
Hey, more light streaks! ;)
I think this is the only photo that doesn't have any light streaks… ?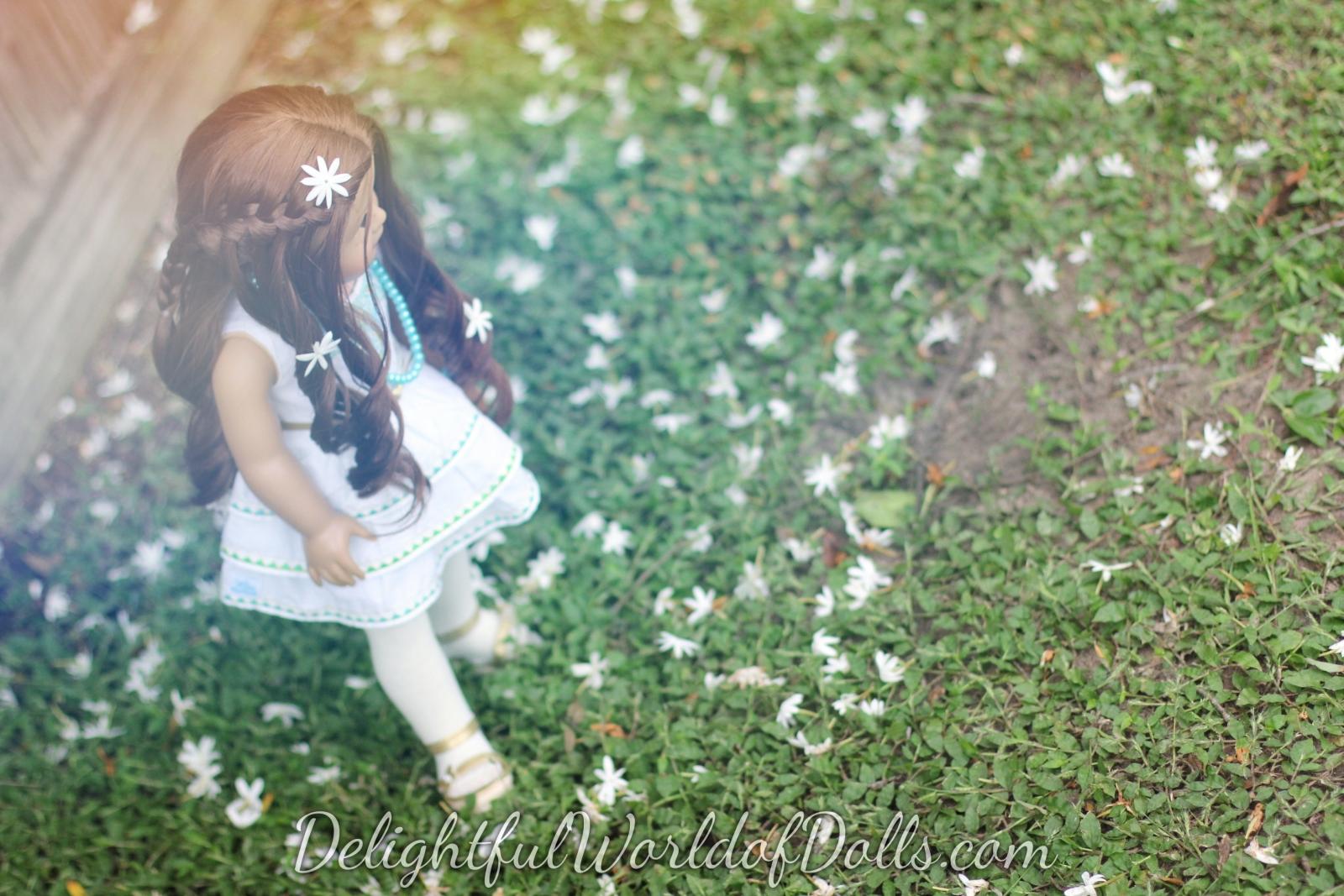 They're back! ;)
*gasp* More light streaks!
Still more light streaks, but slightly and toward the bottom of the photo. ;)
I ❤️ this one!
This one, too.
I love all of them! ?
That's about it! I had to really choose between the ones I loved versus the ones I just liked. So instead of fifty photos, it ended up being only sixteen (if you count the featured image ;)  ). LOL! As you can see, I'm obsessed with light streaks I'm trying to improve my photography and editing skills! You never stop learning. ;) What do you think of the photos? Were they any good? I love them all I'm not too great of a judge on my own stuff, so that's why I ask you awesome readers!
I can't pick a favorite, but can you? What do you think of my photography and editing right now? Is there anything I could do to improve? Let me know in the comments below!
Love,
P.S. Don't forget about my giveaway of the 18″ AG doll (+ her coordinating accessories) of your choice! It's open to anyone and everyone no matter where you live, and you can get unlimited bonus entries! The sooner you enter, the more chances you'll have to get them. The giveaway ends on November 30, so go and enter (and start on those unlimited bonus entries!) if you haven't already! Just click here or on the picture below.