Hey everybody! Cécile here! How are you? Do you have any guesses on what special day May 28th was? Okay, I'll just tell you. It was my birthday!
As is the relatively new tradition, I was given a beautiful photshoot!
It was quite fun, because I can't remember the last time I had a photoshoot!
Madison tidied up my curls and put me in a beautiful new birthday dress.
It's green, just like my birthstone – emerald! Although I do believe emerald is way darker, this lighter green is much more suitable for May in the springtime.
Doesn't my hair look lovely?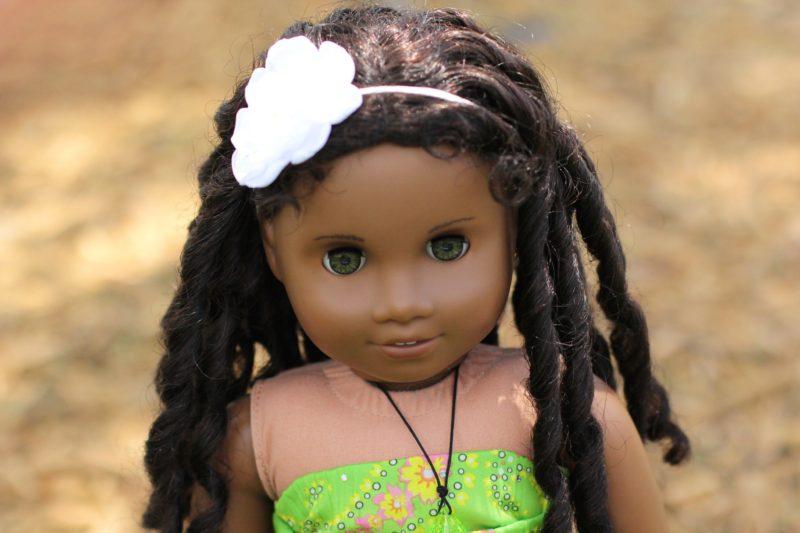 This flower headband from an Etsy shop called That's Lolli is always being fought over. It's always on one doll no matter what! We love it. Since it's my birthday, I got to wear it. Yes!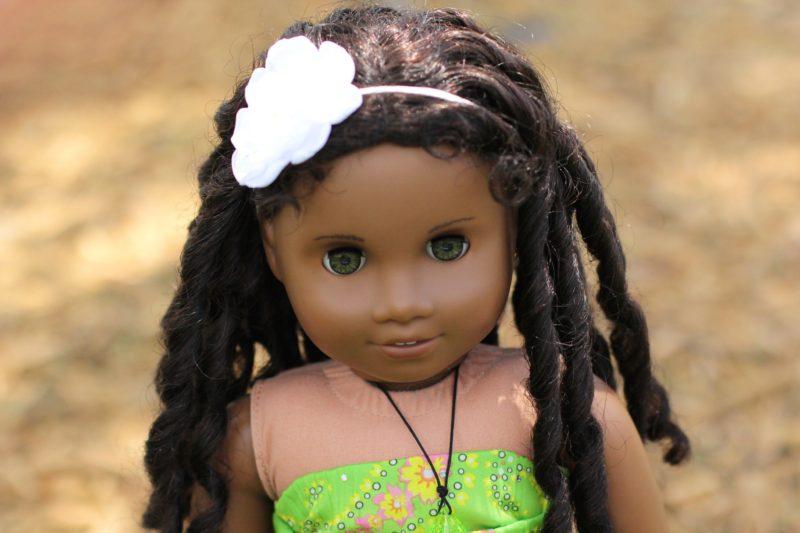 Do you see my beautiful necklace? Madison thought it was May's birthstone color at first when she gave it to me, but turns out it's August's birthstone, peridot.
 I love this picture! :)
 Don't I look so elegant in my dress? ;)
Here's a close up of the necklace.
This has to be my favorite! I think it will be my new profile picture.
I've never been in this tree before! Doesn't it make a great backdrop for photos?
Like my bracelet? Mama made it for me.
It looks like I'm walking on a path! :)
Get ready for quite a few head shots…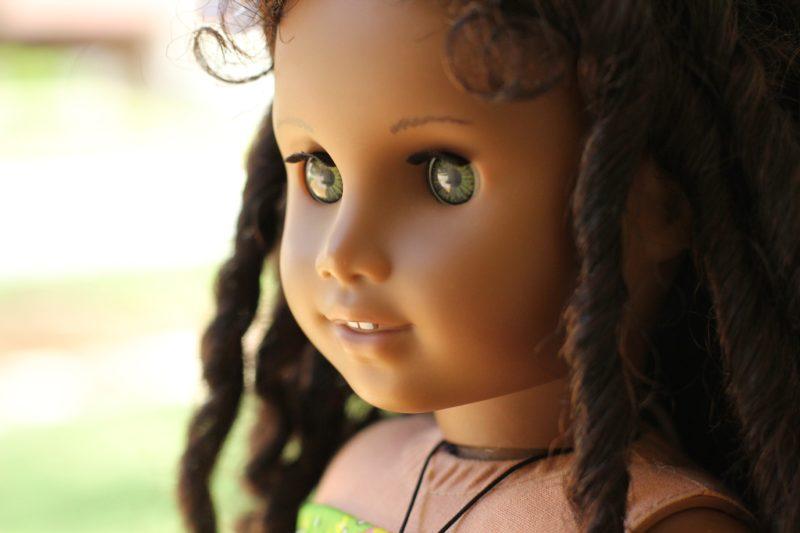 Tada! What did you think of all my pictures?
Thanks for reading! How is Madison's photography coming along?
Which photo was your favorite?
Love,
Cécile