'Ello there, everybody! It's Emma here. Happy Mini Doll Monday! :) Oh, you simply won't believe what I received in the mail today. I'm so happy!
It's a letter from my best friend Penny back at the AG Mini Doll Orphanage! Do you remember me telling you all about her? She was the one who gave me my beautiful silver cross necklace.
I'd love it if you joined me while I read it! As you can see, it's pretty long. Actually, we're very used to writing lengthy and elaborate letters to each other. This one is shorter than usual!
Penny wrote,
Dearest Emma,
Hello there! Thank you so much for your letter, it made my day! I loved hearing all about your room mates and your new owner. I miss you terribly. I'm so happy for you that you were adopted! I can't believe it's been months since we've last seen each other. It feels like years, you know! If I haven't said it already, I miss you terribly.
    Today was a very busy day. The head of the AG Mini Doll Orphanage retired! So a new one came and took her place. We all got acquainted with her. She's nice, I guess, but she makes me nervous. She has this weird glare that seems as if it pierces your very soul. I wonder if she can tell what I'm thinking? I've been thinking about you, actually. I miss you SO much! I think I've said that before, but it doesn't make it any less true.
     I miss you. Will you write back just as soon as you get this letter?
I love you!
Love,
Penny Cole
Oh, I love it when I receive a letter from my dearest friend. I really truly miss her!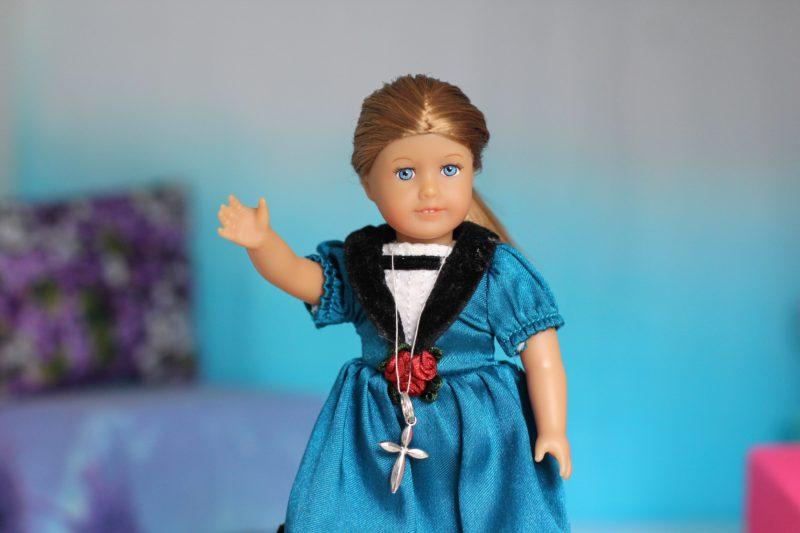 Well, I'm off to do exactly what Penny asked in the letter – to write back just as soon as I got it.
Do you write letters back and forth to anybody? Madison has a ton of pen pals she keeps up with. :)
Cheerio,
Emma