Can you believe it?! On November 4th, 2012, after three days of toying around and experimenting and technicalness, Delightful World of Dolls was officially launched to the world! I'm amazed at how far we've come… You can read the story of how Delightful World of Dolls came to be from getting inspired by the blog Julie's Jumbles and the request of a Picasa album to where it is now, by reading our 1-Year anniversary post here!
We first started off using Blogger. (When I saw we, I mean me and my dolls. At the time, it was just Molly and I.) You can still visit our old blog, here!
Then, in July of 2013, we moved to WordPress, which is what this site is on now. We needed our videos to work, and they were not working on our blogspot location. So, here we are!
I want to say a HUGE thank you to every single person who has viewed, liked, followed, or commented. You girls all mean soooo much to me, and I consider every one of you a friend! You have been with me through the move to Florida and have prayed and helped me through that hard time. You've prayed and seen me through two steroid injections. You rejoiced when I recieved great reports at the hospital for my arthritis, and prayed hard and stood strong with me when I had to undergo the steroid injections.
Online, I've met many new friends, kept many old buddies, and look forward to making new ones. I am so excited for the rest of the year, and I have big plans for DWOD! Like maybe a bimonthly newsletter, a regular posting schedule, and possibly even picking up Mini Doll Mag again! Oh, yes, and an hopefully-epic Christmas AGSM is in the planning stages too!
You girls all rock my socks off – thanks for being here and sticking with me through the tough times of moving, friends, travels, and treatments. I thank God so much for every one of you and pray that He exceedingly and abundantly blesses you above all that you could even think or imagine! I will continue to share the love of Jesus Christ to anyone who comes to this delightful world, through things I love – dolls.
Thanks to my awesome family for the continuous support:
Mom, for loving AG so much and encouraging me to keep loving my dolls.
Dad, for paying all of DWOD's expenses and helping me with tech-y stuff.
Makenzie, for advice on photos and for the amazing new Canon EOS 60D.
Russell, for the great and crazy awesome ideas, suggestions, inspiration, and fun-loving support.
My entire family, including grandparents, cousins, aunts and uncles for never stopping loving and believing in me!
And most of all, God, and my Lord and Saviour Jesus Christ – for enabling me to have this blog in the first place. My dad wasn't going to let me have a blog, but God said yes. Through this wonderful site, I have fun with my dolls and spread the love of Jesus to everyone who visits! Isn't it amazing what God can do?
I hope you'll keep reading for the many years to come!
Love,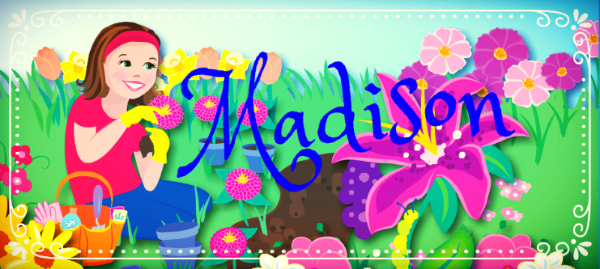 And all of my wonderful dolls!