Okay, guys… SURPRISE!
This year I added four new dolls to my collection and all of the sudden I've made up for the past four years of not buying any!
I need your help, though… I've got a conundrum! Well multiple conundrums.
First, let me introduce the new girls one by one.
The first doll I bought was Joss.
I wasn't crazy about her at first, but then into 2021 her face mold really grew on me, and I added her to my list. Finally I decided to buy her.
You can watch the live unboxing here!
After I bought her, American Girl released their 35th anniversary dolls.
I bought Felicity, and my parents bought me Molly and Samantha to celebrate my return to DWOD.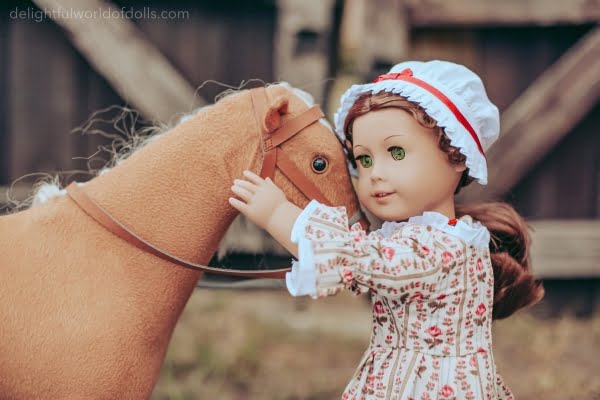 I COULD NOT LOVE FELICITY ANY MORE IF I TRIED.
I think she's my fave of them, y'all. Let's not talk about the fact I watched her movie two and 1/3 times in a matter of weeks.
"MOLLY?!" you cry. "But you already HAVE Molly, and you just fixed her up too!"
Yes I did, but the conundrum comes later!
Of course, Sam. I just love Samantha so much. She was too classic not to get.
And now it's time for the conundrum!
Number one:
For the life of me I cannot decide on a name for Joss. I have had her for a month and a half and I find myself frustrated with her.
For one, her eyebrows bug me. They are slanted outward and she looks sad or like she's in pain.
Turns out, American Girl now makes all the Joss dolls this way. They make a "first edition" until those run out—the first run of Joss dolls had fine eyebrows. But then on the second run they changed her eyebrows to this.
Two, her name and personality aren't jumping out at me like they usually do.
I want her to fit right into the DWOD fam and feature her in photostories with everyone, but her name and personality are just not coming to me!
Maybe because of her sad expression. XD
Number two:
I bought 35th anniversary Felicity, Samantha, and Molly for their classic historicalness. I dream of making setups for historical shoots for all of their eras and from their books.
At the time, 2011 Molly wasn't restored yet and a beautiful, classic, book canon historical Molly in pristine condition seemed amazing.
I really want to play with these dolls and dress them up and insert them into the DWOD fam, but I bought them with the distinct purpose of staying historical; they won't be in the DWOD fam, if that makes sense. At least not featured in modern photostories.
As in, Molly and Emelie and Delaney and Katy and Chloe and the whole gang don't know these three girls exist.
They're just in my collection for the classic nostalgia and so I can make beautiful historical shoots and setups with them from their books, etc.
BUT I REALLY WANT TO DRESS THEM UP AND MAYBE MAYBE MAYBE MAKE THEM DWOD FAM CHARACTERS???
I was like ok, fine, that's what Joss is for, but Joss's personality isn't jumping out to me either. Or her name. She just looks like she's in pain. It's those darn eyebrows. They're slanted outward too much!
And I can't return her because when I took photos of her, she nosedived the sidewalk and got a little scuff :(
So behold my conundrums!
What do I name or even do with Joss? Will her name and personality eventually come? Should I do something different with her? Will those sad second-run eyebrows ever grow on me!? Do you like the name Sora or Sadie better for Joss?
Should the historicals remain historical because they are so classic and such limited edition (Joss already has a scuff from regular photoshoots and these girls are SUPER SPECIAL), even though I really want to add another character into the DWOD fam and dress them up and everything?
It is frustrating to have FOUR new dolls in my collection (holy cow???) but not be able to immediately have a great new character to feature in the DWOD fam photostories. I am peeved. :')
(Also I lost Joss's sunglasses, that's fantastic ?)
I would love your advice! What do you think of the new girls? What would you do regarding the above?
Love you all so much! If I don't respond right away, it's because I'll be at the American Girl store for my 18th birthday!