I am BACK! Have y'all missed me? Well, maybe you have, maybe you haven't. Sorry this post took so long to be posted…those in the comments have been waiting for this LOL!
So, here is part 1 of 3 of the photos from my trip. There aren't a lot of photos for this one, but the next two have a LOT of photos. Part 2 will have the most photos EVER. A huge, humongous, ginormously enormous  overload, so when part 2 gets here pick a nice comfortable spot with a drink and a snack because you will be there for a while. :-)
*I have permission to post the following photo. Since we don't live there anymore, I have permission to post photos of the GPS.*
DAY 1: Stopping for the night in New Orleans!
Driving along! Look at my crazy little brother. Him and I laughed so hard when we took these photos! He has half a Panera Bread bread bowl stuffed in his face. XD
This isn't a video, just a HILARIOUS screenshot of the one I took! It looks like he has gigantic, hideous lips!
We stopped in Louisiana for the night….we stayed at a VERY fancy hotel! We hot-spotted it so we got it real cheap but it is sooooooo fancy. The fanciest I've ever stayed in.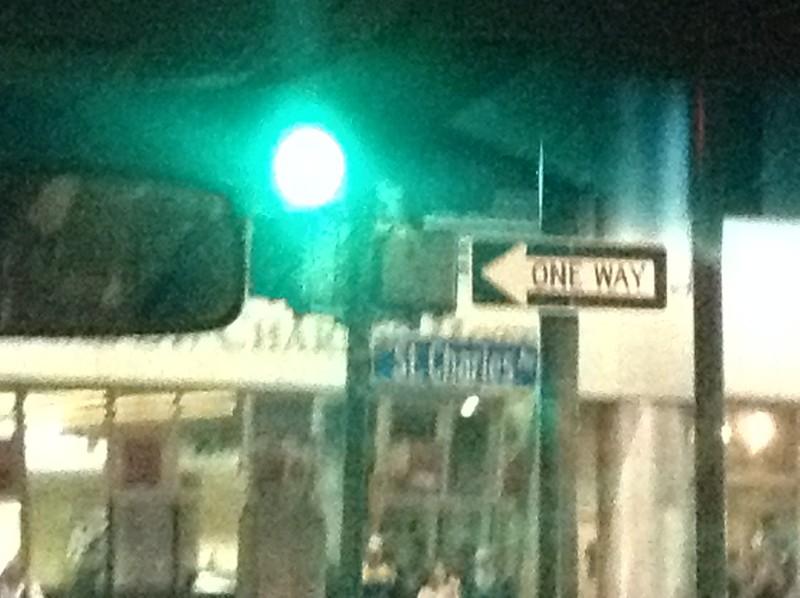 That's where we stayed for the night!
In the morning, look at all these fancy breakfast choices. Wow.
Here's our breakfast! Delivered right to our room….WOW, right?!
DAY 2: Almost Home
Oh, and if you want to be emotionally with me, listen to this inspiringly/sad music while you read this. It enhances the dramatic moments of being reunited with Texas. XD
Day 2 of our trip! I didn't take any photos of day 1, sorry. XD We'll be there soon….crossing the Texas border any minute now!
We're getting close!
Buckle up, Texas!
Here it comes…..
WELCOME TO TEXAS!!!!!!
I AM HOME, FOLKS! *happy tears at this moment*
More photos, and the Texas flag on the far left. It looks yellow in this awful picture, but it actually has a white stripe.
Emelie and I are reminiscing memories as we drive down the road – Texas is a part of us. No, it is all of us. It's where I've lived all my life up until just a few months ago. When I left…I left a part of me there. And whatever happens to my old house, which is now up for sale – I'll be with it. Whether it gets knocked down to build a hideous mansion, or turned into a school or another church – a part of me will be with it.
Forever.
We are getting closer!
There's another church just down the road from our home!
There it is. There's where I belong.
I'm home. I cried at this moment, taking pictures rapidly at not very good quality.
Driving in!
*gasp, let out all held breaths*
We're home.
My house!
*CRY*
OK, that ended pretty emotional. The next part is even more emotional, horribly sad, but a bunch of pictures are in it. Stay tuned for part 2, where you get a full tour of my old house and 3 acres of land!
~Madison~
With Emelie tagging right along! ^_^